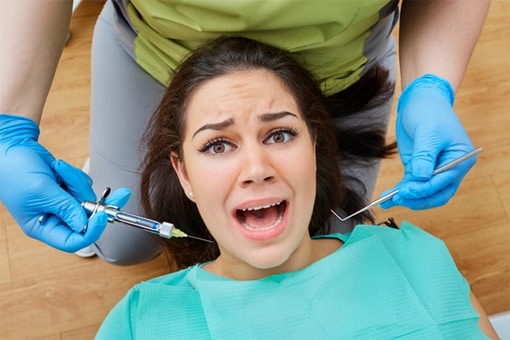 Are You Afraid of the Dentist?
Do you have a fear of going to the dentist? Don't worry, you're not alone! Many patients suffer from dental anxiety, which causes panic or fear leading up to a dental appointment. Others suffer from dental phobia, a more extreme version of dental anxiety. More than experiencing unnecessary feelings of nervousness, patients with dental phobia feel so panic-stricken, they can't even move. Fear not, sedation dentistry can help!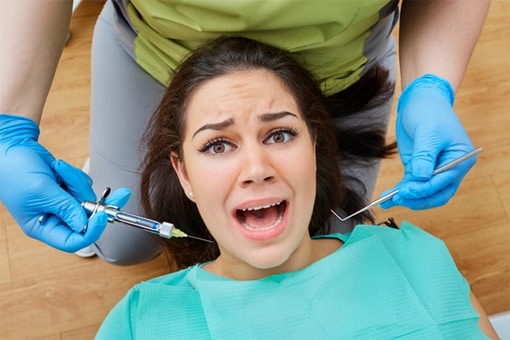 Take the Edge Off of Dental Care With Sedation Dentistry
At Horizon Family Dentistry, we believe that anxiety over visiting the dentist does not have to be a reason strong enough to keep you from a healthy, beautiful smile. For patients who would like to 'take the edge off' of routine procedures such as cleanings, or even cosmetic and restorative services such as dental implants and veneers, we offer Laughing Gas Sedation. It's the lightest level of sedation that allows you to completely relax during your appointment. For severe dental fear cases, I.V. Sedation can be administered to patients who experience panic and overwhelming anxiety before or during visits.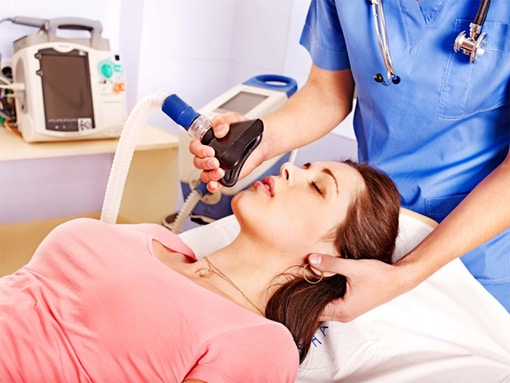 Multiple Treatments in One Appointment
Some patients become uneasy sitting in the chair while a dentist is performing a procedure or just simply don't have the time for multiple appointments. Sedation dentistry can help a patient relax (or even sleep) while the dentist does his work. By having a calm patient, our Peterborough dentists can get the work done quickly and efficiently. Depending upon the degree of sedation the patient may have full, little, or no memory of the event.
You Will Be Sedated but Awake
One of the many fears of visiting the dentist is people worry about pain. A major benefit of sedation dentistry is that it eliminates any pain felt during the dental procedure. It also negates the possibility of imagined pain or injury that may occur in a particularly anxious patient.
No Painful Memory
A bad experience can remain with a person for years, preventing them from getting the oral health care they need. However, the memory of a painless dental procedure can help children and people of all ages overcome dental care fears.
BOOK

Your Sedation Dentistry Appointment Today!
If you have not been to the dentist for a long time due to dental fear or anxiety and have oral health issues that require immediate dental care, contact Horizon Family Dentistry today. We provide a calm, caring atmosphere and offer sedation dentistry as part of a wide range of dental services.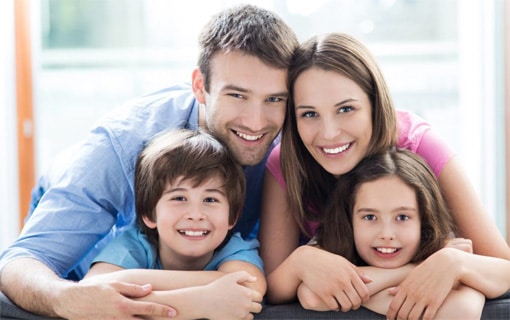 Book A New Patient Exam
It all starts with a phone call at Horizon Family Dentistry. When you call our Peterborough Dental Clinic, our friendly staff will help you select an appointment time that is convenient for you and your family.
WE CAN BILL
YOUR INSURANCE
COMPANY DIRECTLY
Peterborough Location
26 Hospital Dr.
Peterborough, ON K9J 7C3
HOURS OF OPERATION
---
Monday: 8:30am - 5:00pm
Tuesday: 8:30am - 5:00pm
Wednesday: 8:30am - 5:00pm
Thursday: 8:30am - 5:00pm
Friday: 8:30am - 12:30pm
Saturday: Closed
Sunday: Closed