What Is A New Patients Exam?
As new patients to Horizon Family Dentistry, it is most important for our Peterborough dentists to evaluate your concerns and oral health thoroughly before recommending dental treatment. As an existing adult patient, there may be a need to reassess the conditions prevailing in your mouth every 3-5 years.
When you walk in the door, you'll be greeted by our receptionist in our recently renovated waiting area. We want to make sure you're as comfortable as possible before your dental appointment starts.
Soon, you'll be greeted by one of our staff members who will perform a thorough, one-on-one, interview of your dental, medical and family history. Next, you'll see your Peterborough dentist who does the new patients exam.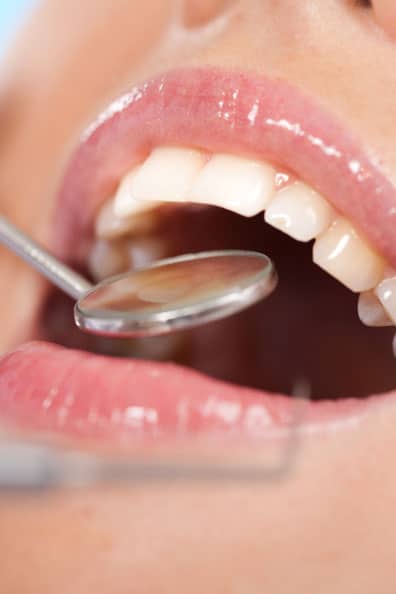 Your Peterborough dentist will be looking for the following things:
Signs of periodontal (gum) disease
Any cracks or damage to the teeth
A thorough examination of all soft tissues in your mouth
A detailed examination of your teeth
A periodontal examination (gums and bone supporting teeth)
A detailed orthopedic examination of your jaw joint (TMJ) and masticatory muscles
Occlusal (bite) examination
Only necessary x-rays are taken to determine the presence of decay and obtain baseline data on the condition of bone and jaw joints
What you hope to gain from dental treatment
Any cosmetic issues you'd like to resolve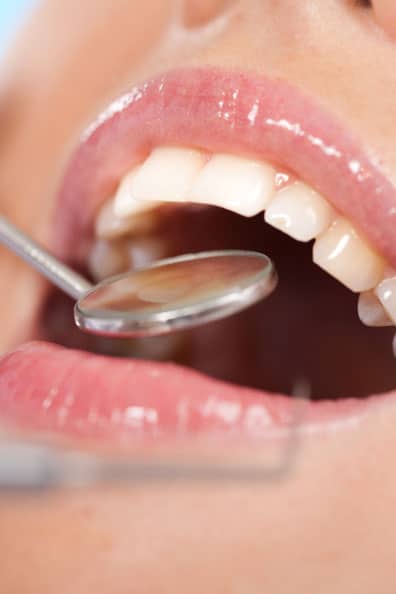 Follow Up To New Patient Exam
Once the New Patient Exam is finished, you'll be brought in for a consultation session. During that session, your Peterborough dentist will discuss your treatment plan with you. At Horizon Family Dentistry our goal is to maintain the ongoing health of your teeth, so your dental treatment plan will be focused on providing you with Preventive and Restorative Dentistry solutions to address your dental health issues.
We will discuss your treatment options with you and help you make the final decisions regarding your customized treatment plan. We are happy to have you on board and for choosing Horizon Family Dentistry to take care of your dental health needs. If at any time you have a question, all you need to do is ask. We are "toothfully yours" and are here to serve you and your family.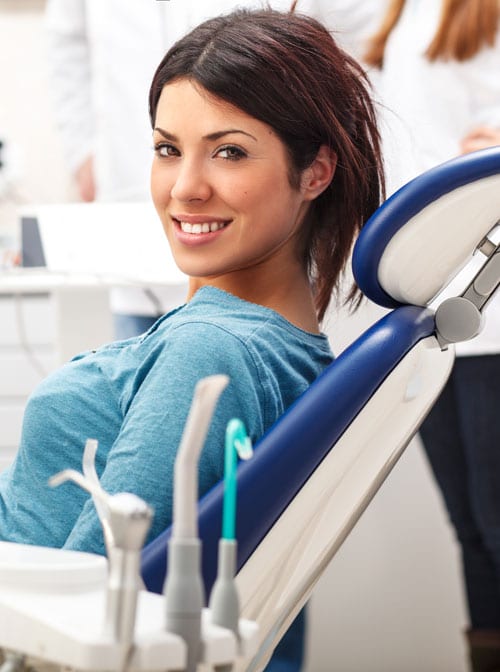 Book A New Patient Exam
It all starts with a phone call at Horizon Family Dentistry. When you call our Peterborough Dental Clinic, our friendly staff will help you select an appointment time that is convenient for you and your family.
WE CAN BILL
YOUR INSURANCE
COMPANY DIRECTLY
Peterborough Location
26 Hospital Dr.
Peterborough, ON K9J 7C3
HOURS OF OPERATION
---
Monday: 8:30am - 5:00pm
Tuesday: 8:30am - 5:00pm
Wednesday: 8:30am - 5:00pm
Thursday: 8:30am - 5:00pm
Friday: 8:30am - 12:30pm
Saturday: Closed
Sunday: Closed