What Is A True Dental Emergency?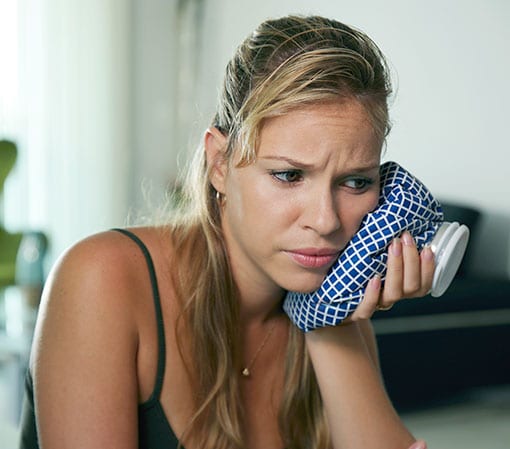 Have you ever chipped your tooth on a bottle or felt something continuously poking your gums that was stuck between your teeth? These are just two of the 10 most common dental emergencies that can potentially cause serious risk to your oral health if left untreated.
It's important to know what classifies as a dental emergency so you know when to seek immediate dental care if it happens. Accidents happen to anybody at any time. If your tooth has become severely injured, has nerve damage, or you've lost a crown or filling that's protecting a tooth, you should call our Peterborough dentist for immediate attention.
You don't want to risk further damage and the best solution is to receive professional care from an experienced Peterborough dentist who knows how to handle dental emergencies.
If you have a dental emergency late at night and you have to wait a bit longer to get an appointment with an emergency Peterborough dentist, knowing how to care for your injury at home is important for your oral health.
Top 10 Dental Emergencies and How to Handle Them
1. BROKE OR CHIPPED YOUR TOOTH
This is easily one of the most painful emergencies. You're going to want to call the dentist as soon as possible. Meanwhile, rinse out your mouth with warm water, and try to keep the tooth if possible. Also, try to put an icepack on it in transit to the dentist.
2. KNOCKED A TOOTH LOOSE
Your tooth is loose, but it didn't get knocked out. That's good news (even though it hurts). The dentist may be able to save your tooth. Take some over the counter painkillers, put some ice on it, and get to the dentist as soon as possible.
3. BROKE OR LOST A CROWN OR FILLING
Oh boy, that's no fun. Hopefully, you didn't swallow it. If you did, don't worry, you're not going to die. Try to keep the crown or filling if you still have it.
Your tooth is going to be very sensitive to anything going into your mouth. That includes air. You can use clove oil to try to soothe the sensitivity as well as get some dental cement from a local drug store. Once again, get to the dentist as soon as you can because you're likely in pain.
4. SUDDEN PAINFUL TOOTHACHE
Toothaches can be the symptom of a lot of different problems. The best thing to do is to rinse out your mouth with some warm water. Then try to gently floss around the tooth to make sure no food is hanging out around there. If it persists, you're going to need to take a trip to the dentist.
5. SOMETHING IS LODGED BETWEEN YOUR TEETH
When something gets stuck between your teeth, it can become rather painful and could lead to infection. It's got to come out pronto. First, try to get it out with some floss. If that hurts too much, you could also try something like Soft Picks for a gentler approach. In case all else fails, you're going to want to see the dentist.
6. SUDDEN SWELLING IN YOUR MOUTH
This could happen for several reasons, but it is potentially very serious. You may have an abscessed tooth. Abscessed teeth are no joke. The infection can spread quickly, and since your mouth is in your head where your brain resides, you're playing with fire if you let this one go. There's nothing you can do other than getting to the dentist as soon as possible.
7. BROKE YOUR BRACES
Braces have a lot of moving parts. Sometimes those moving parts break. First, if they break, call your orthodontist to get in as quickly as possible.
If a wire breaks, you'll want to get it somewhere where it isn't poking you. And, if there's no way of moving it to a place that isn't hurting, use some orthodontic wax to cover it until you can get to the orthodontist.
In case, it's a band that loosens, salvage it and set up an appointment with your orthodontist to have it replaced or re-cemented.
8. BIT YOUR CHEEK OR TONGUE
This happens all the time when you're eating, chewing gum, or just not paying attention. Most of the time it's not too much of an issue, but there can be circumstances that make it more traumatic. In that case, the first step is to try and stop the bleeding. Rinse your mouth with some saltwater, then use a piece of gauze to put pressure on the wound.
If you can't stop the bleeding and your dentist is unavailable, go to the ER. They may need to take a look at it.
9. INJURED YOUR JAW
A broken jaw is no fun. There's nothing you can do for this other than take some over the counter painkillers and put some ice on it until you can get to the ER.
10. WISDOM TEETH PAIN
Wisdom teeth pain is no fun at all. They seem to come whenever they please, and when they do, they can easily wreak havoc. Impacted wisdom teeth are more problematic; you'll know because of your irritated gums in that area, as well as possible bad breath. See a dentist as soon as possible to get this one figured out.
What Can You Do To Prevent Dental Emergencies?
In some cases, it's going to be impossible to prevent an emergency. But there are a few things you can do to limit the odds:
Wear a mouthguard:
If you're playing any kind of sport, it's going to be a good idea to keep those teeth safe with a good quality mouthguard.
Avoid chewing certain foods:
Think ice, popcorn kernels, caramels etc. They can easily cause your teeth to break.
Brush and floss:
Do it daily! It will keep your mouth healthy.
See your dentist regularly:
It's not always going to be your favourite thing, but your dentist is your best bet for keeping your teeth in great shape.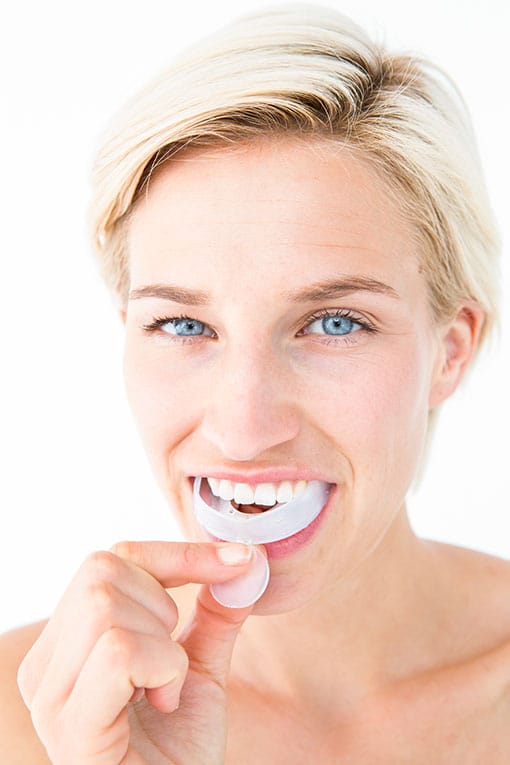 Do You Have a Dental Emergency in Peterborough, Ontario?
Dental emergencies can be inconvenient and cause unwanted pain in your mouth. Finding a dentist in Peterborough, Ontario who can quickly help you with your problem is just a phone call away. At Horizon Family Dental, Dr. Vipin Grover and associates are always here to help care for your dental emergency and provide you with immediate pain relief for your discomfort. If you have a dental emergency, don't wait! Contact us right away.
Book A New Patient Exam
It all starts with a phone call at Horizon Family Dentistry. When you call our Peterborough Dental Clinic, our friendly staff will help you select an appointment time that is convenient for you and your family.
WE CAN BILL
YOUR INSURANCE
COMPANY DIRECTLY
Peterborough Location
26 Hospital Dr.
Peterborough, ON K9J 7C3
HOURS OF OPERATION
---
Monday: 8:30am - 5:00pm
Tuesday: 8:30am - 5:00pm
Wednesday: 8:30am - 5:00pm
Thursday: 8:30am - 5:00pm
Friday: 8:30am - 12:30pm
Saturday: Closed
Sunday: Closed